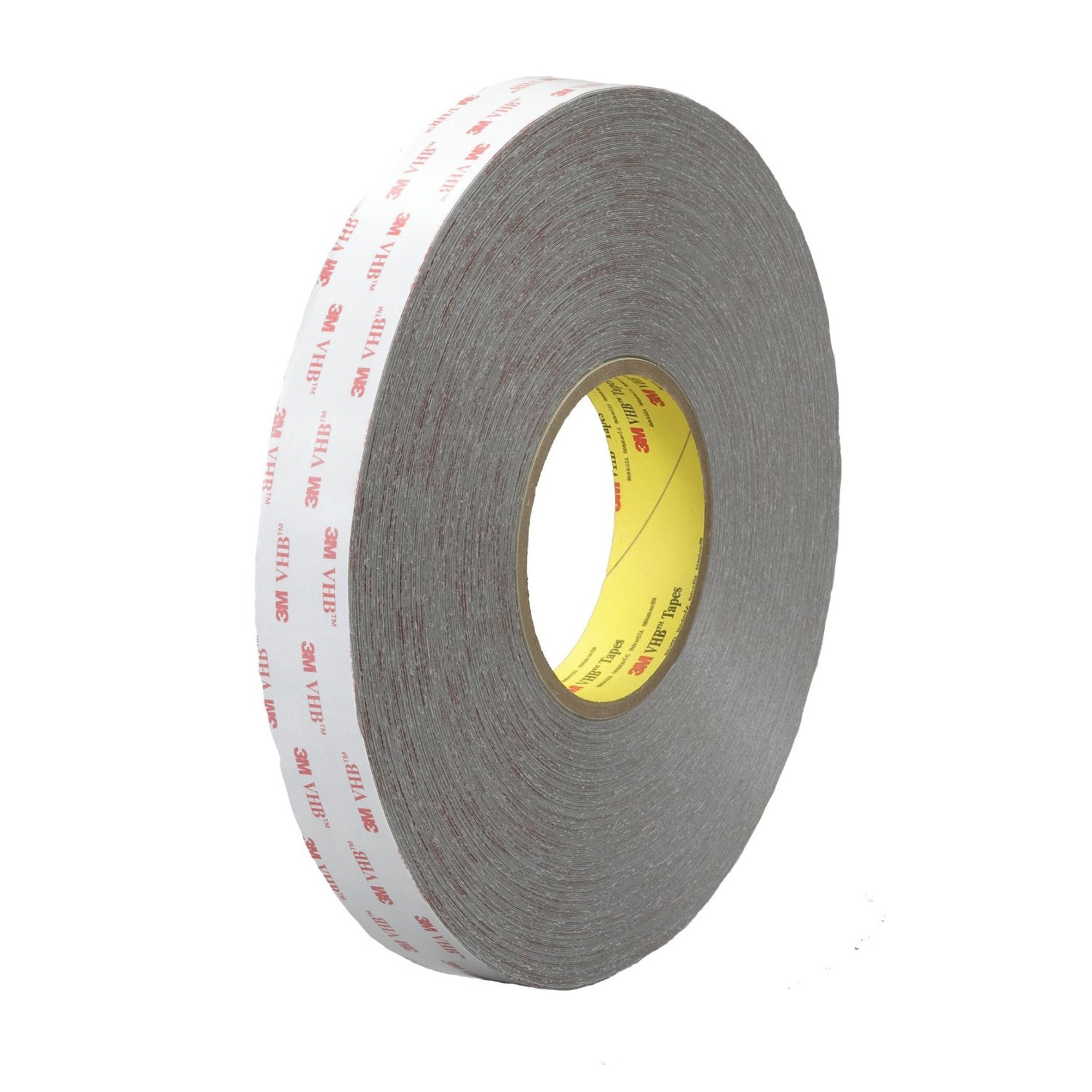 3M VHB Leader Gray-4941
3M™ VHB™ Tapes provide the convenience and simplicity of a tape fastener and are ideal for use in many interior and exterior bonding applications. In many situations, they can replace rivets, spot welds, liquid adhesives and other permanent fasteners.
These 3M™ VHB™ Tapes are made with acrylic foam which is viscoelastic in nature. This gives the foam energy absorbing and stress relaxing properties which provides these tapes with their unique characteristics. The acrylic chemistry provides outstanding durability performance.
These tapes utilize a variety of specific foam, adhesive, color and release liner types to provide each product/family with specific features. These features can include adhesion to specific or a broad range of materials, conformability, high tensile strength, high shear and peel adhesion, resistance to plasticizer migration, and UL746C recognition. All 3M™ VHB™ Tapes have excellent durability and excellent solvent and moisture resistance.
The tapes included in this data page represent products most commonly used by customers. Please refer to "3M™ VHB™ Tape Specialty Tapes" technical data sheet for additional 3M™ VHB™ Tapes that may be required in special circumstances.
For more detail: