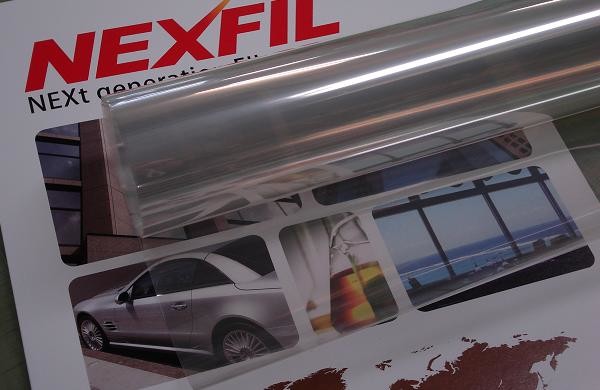 Nexfil Safety Window Films
Clear Safety films offer you and your family protection against broken glass. They work by holding broken glass in place in the event of a strong impact to your windows. Since these films are clear, they allow the majority of natural light to pass through the window and won't alter the look.
Clear Safety films can be used for a variety of application, including homes, buildings, and even automobiles. They provide great protection against the elements in the event of natural disasters and work as a great theft deterent. Smash and grab accounts for a majority of crimes against homes and autpomobiles. These films provide the added barrier that makes entry through windows extremely difficult, protecting your valuables and causing criminals to flee for an easier target.
---
Holds glass together in the event of a break-in or severe weather
Allow up to 80% of the visible light to pass through
Rejects a significant portion of UVA and UVB light
Won't alter the look of your home, business, or automobile
Up to 16mil thickness available, offering the ultimate protection
For more detail : Download PDF